Sales-i Sales Analysis Software
Sales analysis software, with a built-in CRM system for manufacturers, distributors and wholesalers.

Sales-i is a sales analysis software, with a built-in CRM system for manufacturers, distributors and wholesalers.
It ensures that every sales conversation an organisation has is insight-led and profitable. 
It's a cloud-based Software-as-a-Service model (SaaS). Access it anywhere, at any time.
What are the benefits of Sales-i?
Here are some of the many benefits of using Sales-i sales analysis software for your business:  
Sales data & customer insights
Create targeted marketing campaigns based on sales insights.
Identify cross-selling and up-selling opportunities.
Monitor sales performance
Quickly view updates on sales performance against target by customer, salesperson, product and more.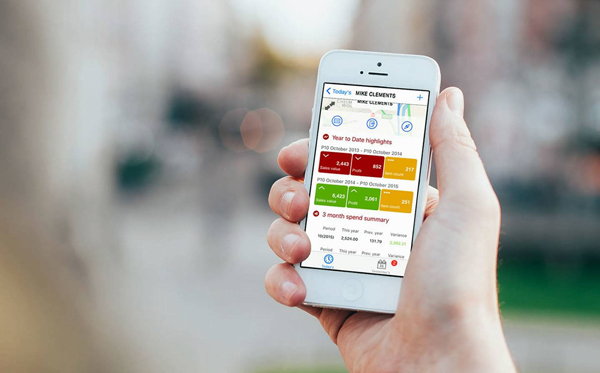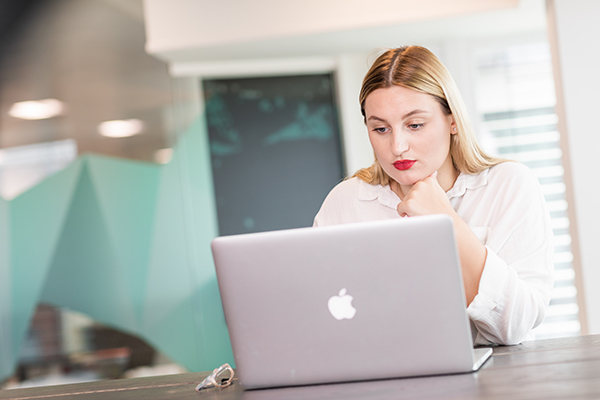 Integrate your existing ERP or CRM
Sales-i sales software integrates with all major ERP providers. Although there is a built-in CRM, it will also integrate with most other CRM systems.
iOS and Android app
Your sales team will be able to access sales data from the office, home or on the road.
Access all your relevant information on any device, with the ability to see your visits offline.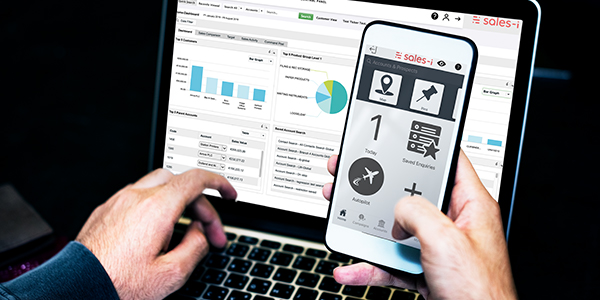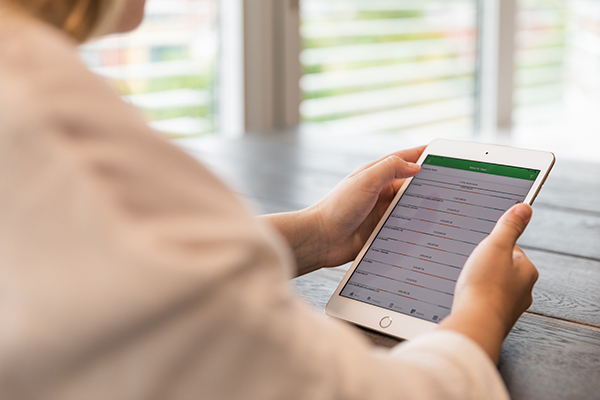 Secure, easy-to-use data
A secure format for sharing your company sales data that makes it as difficult as possible for employees to misuse the information presented. 
Proactive notifications with less dependency on human involvement reducing potential error. 
"Opera 3 has been one of the best investments we have made. Instead of having vital business information hidden away in the financial system, we are now able to analyse it to see the bigger business performance picture."
Shaun Tobin, Managing Director, Seawhite of Brighton.
Get in touch and speak to our friendly team about Sales-i sales performance software
Sales-i integrations and ERP
ERP integrations
Integrates with a wide range of ERPs, namely, Sage, Pegasus, Microsoft Dynamics, Exchequer, SAP and QuickBooks.
CRM integration
Sales-i comes with a built-in CRM, but also integrates seamlessly with most CRM systems.
It can also sync with your Microsoft Exchange or Office 365 accounts.
Features of Sales-i sales analysis software
Sales campaigns: an automated monitoring feature, using custom criteria. 
Customer dashboards: Visual Dynamics Dashboards to monitor sales activity and performance. 
Task & diary management: complete CRM functionality to manage and execute tasks in a salesperson's diary. 
Company drill-down analysis: a top-level sales analysis function that gives the user the ability to create simplistic live queries. 
Dedicated iOS & Android mobile apps: all the functionality of Sales-i, available on multiple platforms. 
We're an accredited Sales-i partner, so when selecting us for your sales enablement software, you will be getting a fully supported service.
Download our brochures below: