Manufacturing inventory control
The use of manufacturing inventory control is vital for the industry as it ensures that the warehouse is run efficiently and effectively.
Warehouse management software for manufacturing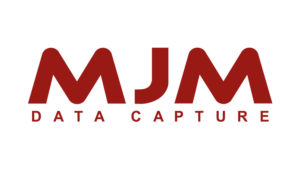 BridgeWMS is a comprehensive and customisable warehouse management software package that is ideal for the manufacturing industry. It is designed to simplify processes throughout the supply chain – from raw materials to finished goods – for improved warehouse efficiency. 
The manufacturing inventory control platform utilises the multiple benefits of modern barcode technology, while an extensive range of additional modules are also available to meet the specific needs of your business.
The BridgeWMS provides complete manufacturing inventory control management via the use of a hand-held device and barcodes can be printed onto standard labels directly from any device. The standard package is off-the-shelf software that will take care of all aspects of the day to day routine (stock takes, goods receipts, picking orders etc), with the addition of real-time updates for the most 'live' stock control you could need.
Inventory software for a manufacturing company
Warehouse management software is an application that helps control and effectively manage the day to day operations of a warehouse. A warehouse management system can be a standalone application, or it can be part of an enterprise resource planning (ERP) system. Early warehouse management systems could only provide simple functions such as storage data, but nowadays sophisticated programs can provide much more to help companies fulfil orders more quickly and effectively, and reduce the likelihood of errors along the way. An effective warehouse management system achieves a paperless environment that directs employees automatically on the optimal picking, packing and shipping of products.  
What are the different types of warehouse management systems?
Manufacturing companies rely on the use of warehouse management software as the costs, on both time and budget, of not managing stock effectively can be very high. If you have too much stock in the warehouse then the budget is tied up and can impact cash flow, but too little impacts the ability to meet deliveries and project deadlines.
There are several aspects of inventory management that manufacturing companies commonly have to deal with:
Raw materials

Components in the process of being built

Finished products
Given the nature of the industry meaning the warehouse is likely to be storing different materials at different stages of production, it is vital that the inventory software for a manufacturing company can handle these varying needs.
BridgeWMS is ideal for this as it can analyse item locations, stock quantities, labour availability, item weight and order volume to manage all aspects of your warehouse. 
When it comes to raw materials, BridgeWMS also identifies areas to refill and create replenish lists for additional efficiency so that you can be sure you won't be delayed on a project due to not having materials in stock. 
In addition, when the finished product is complete, BridgeWMS recommends the most efficient pick instructions and delivers them to your courier for accurate packing and dispatch – one of the key elements of the supply chain within the manufacturing industry. This will decrease time spent fulfilling orders and optimise the flow of stock through the warehouse. 
Warehouse management software for manufacturing: a case study
E & S W Knowles, a family-run timber business, needed a warehouse management software system that allowed users to generate bespoke door and frame orders, enter dimensions of the wood issued when orders are processed and manage multiple locations within the same warehouse.
See how BridgeWMS has benefited E & S W Knowles timber business by reading the case study here.
Get in touch and speak to our friendly team about Warehouse Management Software.
Get in touch and speak to our friendly team about Warehouse Management Software