Warehouse management software for retail
Almost all retail outlets, from small independent stores to large corporate organisations, will have stock that needs to be managed. Warehouse management software for retail stores is the ideal solution for this.
BridgeWMS Warehouse management software for retail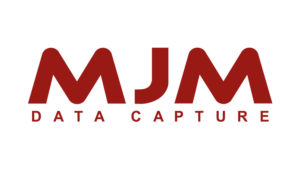 BridgeWMS is a comprehensive and customisable warehouse management software package that is ideal for the retail industry. Utilising the multiple benefits of modern barcode technology, the BridgeWMS incorporates all aspects of day-to-day routine including Stock Takes, Goods Receipts, Picking Orders, and Stock Movements.
There are a number of aspects of warehouse management that are commonplace within the retail industry including:
Accurate stock levels

Picking and packing items

Replenishing items for drop-ship organisations
The BridgeWMS Warehouse management software is perfectly designed for the retail industry and can support all of these inventory needs.
Retail is changing rapidly with ever-growing points of sale including:
The store front (sometimes multiple stores)

Your website

Third party retailers (such as Amazon and eBay)

Social media buy-now functions
Essentially, you could be selling multiple products from multiple places at the same time, and you need a warehouse management software system that can keep up. With the use of a hand-held device, stock can be managed live in the warehouse in real-time meaning you will always have access to the latest and most accurate stock information. In addition, this can be linked up to online systems to update as goods are ordered.
When products are ordered, BridgeWMS also recommends the most efficient pick instructions and delivers them to your courier for accurate packing and dispatch – one of the key elements of the supply chain within the retail industry. This will decrease the time spent fulfilling orders and optimise the flow of stock through the warehouse. 
The system can then re-order products if required meaning you are never out of stock and missing sales.
Warehouse management software for retail: the benefits
There are several benefits to using a warehouse management software system for retailers, including:
Improved efficiency – a warehouse management system can handle everything in the supply chain, from stock volumes, analysing item locations, shipping and re-ordering, to optimise the flow of stock through the warehouse. BridgeWMS can be customised and additional modules added to suit you as your company grows.

Optimise processes – by automating the process of stock control and shipping, there is a reduced need for additional labour and facilities to grow your business.

Minimised expense – inventory control prevents retailers from carrying surplus stock, while simultaneously keeping inventory high for well-selling products allowing you to reduce wasted spend and continue fulfilling orders.

Increased customer satisfaction – with orders being shipped efficiently, and no issues of out of stock products, this provides better customer service, helping to build stronger relationships with customers and suppliers.

Stock accuracy – complete stock management via the use of a hand-held device enables real-time stock levels to be managed in multiple locations and points of sale. You get control over the movement of stock ensuring accurate replenishment of products based on current sales volumes.
Get in touch and speak to our friendly team about Warehouse Management Software