Inventory management software for food industry
Warehouse management can be complicated for the food industry as it can involve two separate strands of inventory – raw ingredients and finished goods – both of which require accurate stock monitoring and quick shipment turnaround times to keep them fresh.
Warehouse management software for food industry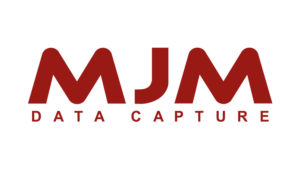 BridgeWMS is a comprehensive and customisable warehouse management software package that is ideal for the food industry as it includes many features specific to the challenges faced. It is designed to simplify processes throughout the supply chain to improve warehouse efficiency. 
There are a number of features that inventory management software for the food industry needs to address including:
Accurate stock levels with used-by dates

Picking and packing items effectively to ensure items aren't damaged in transit

Replenishing ingredients so that orders can continue to be fulfilled
The BridgeWMS Warehouse management software is perfectly designed for the food industry and can support all of these inventory needs.
With the use of a hand-held device, stock can be managed live in the warehouse in real-time, ensuring that products are being turned around effectively. Barcodes containing used-by data can be printed onto standard labels direct from any device ensuring that freshness of ingredients is guaranteed.
When products are ordered, BridgeWMS recommends the most efficient and secure pick instructions and delivers them to your courier for accurate packing and dispatch – one of the key elements of the supply chain within the food industry. 
The system can then reorder ingredients if required to ensure that you are never out of stock and ready for the next order.
The standard package is off-the-shelf software that will take care of all aspects of the day to day routine (stock takes, goods receipts, picking orders etc), with additional modules available to support your business as it grows.
Inventory management software for food industry: the benefits
There are several benefits to using a warehouse management software system for the food industry, including:
Improved efficiency – a warehouse management system can handle everything in the supply chain, from stock volume of raw ingredients, shipping finished products safely to prevent damage and then re-ordering, to optimise the flow of stock through the warehouse. BridgeWMS can be customised and additional modules added to suit you as your company grows.

Optimise processes – by automating the process of stock control (both ingredients and finished products) and shipping, there is a reduced need for additional labour and facilities to grow your business.

Minimised expense – inventory control prevents retailers from carrying surplus stock, which is especially important when ingredients can go off very quickly so if they aren't used in time stock has to be destroyed. 

Increased customer satisfaction – with orders being shipped efficiently, this provides better customer service, helping to build stronger relationships with customers and suppliers.

Stock accuracy – complete stock management via the use of a hand-held device enables real-time stock levels. You get control over the movement of stock ensuring accurate replenishment of products based on current sales volumes.
Get in touch and speak to our friendly team about Warehouse Management Software