The Pegasus Opera Identity Crisis
Founded in 1981, Pegasus was among the first software companies in the UK to launch on MS-DOS and since then Pegasus Opera has become one of the major accounting softwares for small and medium sized businesses.
Do a Google search for accounting software in 2021 and some familiar names will always appear on the front page – Sage, QuickBooks and the ever-popular Xero. In addition to these well-known brands, there is a plethora of new snazzily named cloud-based systems that offer a wealth of features all for a small monthly subscription. The majority of these systems are aimed at the micro and small business sector and as good as they are, often lack the features and functionality required in more well established and growing businesses. For these businesses, their Google searches will return results such as SAP Business One, Microsoft Dynamics, Epicor and Sage.
A name that rarely reaches the consciousness of today's tech savvy buyers is Pegasus Opera. Few younger executives will have probably heard of Pegasus Opera and those that have will often ask the inevitable "Are they still going?" question. Quite a remarkably poor indictment for a Company that celebrates its 40th year of software development in 2021.
Pegasus Opera
– A brief history
25 years ago, Pegasus Opera was one of the leading mid-market business packages and then following the burst of the dot com boom and several poor mergers and acquisitions, the Pegasus brand star began to dim and could almost have been consumed by the Recycling bin of tech history like Compaq and MySpace.
It would be easy to accuse Pegasus of failing to move with the times – but this is actually far from the case. Pegasus Opera has always remained functionally superior to the majority of its competitors and have developed a product that is rich in features, technically up to date and offers businesses the choice of cloud or on-premises computing.
Pegasus were one of the first companies in the early 2000s to offer true Excel Integration through the hugely successful XRL reporting platform – a product that still beats the reporting offerings from its competitors hands down. Pegasus offered integrated document scanning and storage at an affordable cost a long time before this became mainstream. They have moved with the time, converting Opera from its original Visual Foxpro Database to a fully fledged SQL and .Net platform. They have embraced Cloud and offer Opera in both Cloud and Server based offerings, with a subscription pricing model either way. They have also embraced the developer market and can offer a range of third-party features and modules to suit pretty much any industry. In short, Pegasus remains a very viable product for many businesses – it's just a shame that Pegasus often misses out to inferior technology that is backed by superior PR.
Perrywell and
Pegasus Opera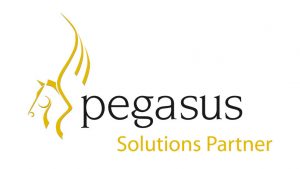 Perrywell, based on the border of Warwickshire and Worcestershire, and have been a Pegasus Reseller since our inception in 1988 and have sold and supported the entire Pegasus product range since then. Many of our clients have been on a similar Pegasus journey with us and have benefited from the skills and innovation of the Pegasus development team over the years. 
Occasionally we have seen our clients lured by the promises of seemingly more modern systems, only to return to Pegasus weeks later when the realisation of just how good their old Pegasus system actually is.
Forty years of gained knowledge by the Pegasus team and its loyal resellers stands for much more than flashy branding. If you are looking for a new accounting system, give us an opportunity to demonstrate Pegasus Opera – you may be pleasantly surprised.
Read more about Pegasus Opera accounting software, give us a call on 01789 774084, or arrange a visit to our office in Wixford, conveniently located to both Warwickshire and Worcestershire.